There's something about this time of year that entices people to sip warm drinks and recall warmer memories of holidays past. Those "I remember when…" conversations seem to sprinkle the air like colored sugar on cookies. And, though many of my Christmas memories are unspectacular, they're sweet nonetheless.
Oh, Fudge!
One Christmas I worked at a sporting goods store in the mall. Every hour or so we would rotate from one department to another. My favorite department to "work" was the entrance. Not only did I get to greet customers, but I also had a full view of the video store directly across from us, which played A Christmas Story on a constant loop. On a good day, I'd end up working the store front in time to catch the flagpole scene.
Throughout the movie, Ralphie tries every tactic to persuade his mom, teacher, even the Big Guy (Santa, in this case) that he's worthy of a Red Rider BB gun with a compass in the stock. As the movie unfolds, you can't help but want him to get that BB gun—even if he left Flick stranded at the flagpole or uttered "the queen mother of dirty words." In the end, it's his dad who gives Ralphie the gift he couldn't secure on his own. For that young boy, the BB gun represents the best present he would ever receive.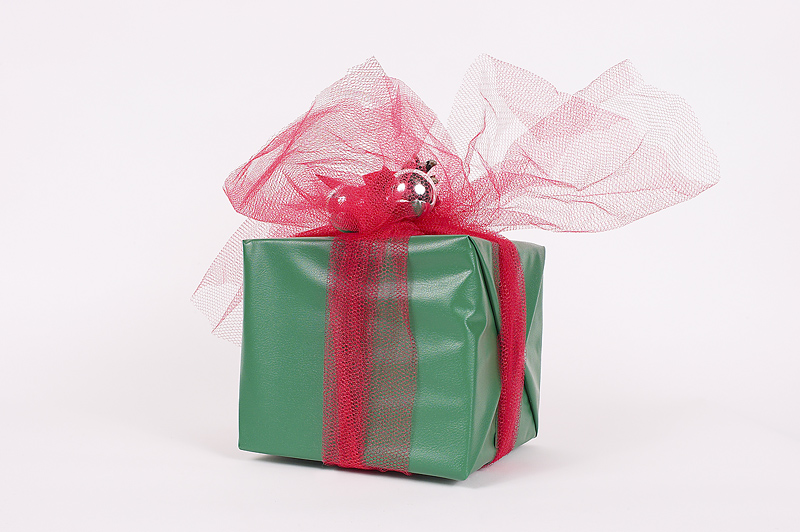 O Holy Night
The Christmas story that's laid out in the Bible tells of a different gift—one that's infinitely better than a Red Rider, a zeppelin, or the Casio keyboard I begged for years ago.
Christ's gift to us started on that Holy Night. As the song tells,
Long lay the world in sin and error pining
Till he appeared and the soul felt its worth
A thrill of hope the weary world rejoices
For yonder breaks a new and glorious morn
Humanity's relationship with God was broken as a consequence of Adam and Eve's fall into sin. From then on, there was nothing humanity could do to reconcile ourselves to God. When God stepped into human history as the Christ Child, He set the stage for a beautiful love story. And through His death on the cross, "Every evil thought, word, attitude, and action sin has produced or will ever produce was paid for (see 1 John 1:7–10, 5:11–12; Matt. 5:16–22, 27–28)."
The Child of Bethlehem entered into humanity's story to give us what we couldn't secure on our own: reconciliation with God.
Luke 2:9–11 explains, "An angel of the Lord appeared to them, and the glory of the Lord shone around them, and they were terrified. But the angel said to them, "Do not be afraid. I bring you good news of great joy that will be for all the people. Today in the town of David a Savior has been born to you; he is Christ the Lord."
Though, like Ralphie, we may have stranded our friends in time of need or let a few dreadful words slip through our lips, our Everlasting Father has shown undeserved kindness toward us by giving the best gift we could ever receive.
– Sandra
For more on Christ's birth, see chapter 8 of A World of Difference and these articles by Kenneth Samples:
"Three Reasons Why I Love the Advent Season"
"Thinking about the Incarnation: The Divine Word Became Flesh"

"Making Sense of the Incarnation"