Take Up and Read: The Screwtape Letters
This current blog series on Reflections is intended to encourage Christians to read more vigorously by providing a beginner's guide to some of the Christian classics in such fields as theology, philosophy, and apologetics. Hopefully, a brief introduction to these important Christian texts will motivate today's believers—as St. Augustine was called to in his dramatic conversion to Christianity—to "take up and read" (Latin: Tolle lege) these classic books.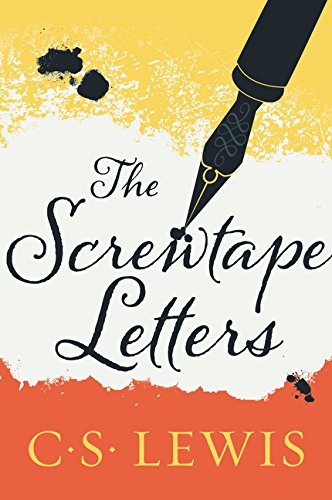 This week's book, The Screwtape Letters, is by C. S. Lewis and is the work that led to Lewis initially becoming a famous author. Some even consider this book his finest work among his extensive collection of writings. This unique volume stands as a contemporary religious and Christian classic.
Why Is This Author Notable?
C. S. Lewis (1898–1963) was a famous convert to Christianity from atheism. Serving as an "Oxbridge" literary scholar, he was also a famous author of children's novels as well as works of Christian theology and apologetics. He was perhaps the most influential Christian writer of his era. For more about him and his accomplishments, see my article "Christian Thinkers 101: A Crash Course on C. S. Lewis."
What Is This Book About?
The Screwtape Letters was originally published in serial form in The Guardian (an Anglican newspaper) during World War II in 1941. It became a bestseller and was extremely popular in the English-speaking world, and especially in America. The book served to bring worldwide fame to Lewis as a creative author. While its genre doesn't easily conform to standard literary categories, it reflects the moral and spiritual (warfare) stories of the Christian Middle Ages.
The book consists of a series of correspondence between two fallen angels (demons) whose work is to tempt and hopefully corrupt Christians who are trying to live sanctified lives unto the Lord. The experienced tempter, Screwtape, offers advice on strategy and tactics to his nephew, a neophyte enticer named Wormwood. Lewis's satire is written from the devil's perspective, so Satan is called "Our Father Below," and God is referred to as "the Enemy."
Lewis's book warns of the condition and consequences of sin for Christians. Through the creative interaction between Screwtape and Wormwood, Lewis describes human moral virtue and shows how that integrity can be corrupted, often beginning with small acts of vice. Subtle but negative changes in attitude can inevitably impact habits and then one's broad moral actions in life.
Lewis is said to have derived the idea for this book while sitting in church and reflecting upon the devious and cunning nature of the devil and his minions. Moreover, Lewis may have actually come up with all the content for the book during that single time of reflection in church.
Below, Screwtape explains how challenges to an individual's personal peace and safety often serve to undermine previously committed virtue:
A chastity or honesty, or mercy, which yields to danger will be chaste or honest or merciful only on conditions. Pilate was merciful till it became risky.1
Why Is This Book Worth Reading?
The Screwtape Letters is a masterful work about the invisible war that Christians encounter because of the reality of the supernatural realm. The work illustrates C. S. Lewis's ability to discuss the profound topics of good and evil, but in an entertaining and imaginative manner. This volume could represent Lewis's finest work because it brings together his breadth of knowledge concerning virtue, spirituality, theology, and storytelling.
Therefore, take up and read The Screwtape Letters.
Reflections: Your Turn
What is your favorite book by C. S. Lewis? How did it appeal to you as a reader? Visit Reflections on WordPress to comment with your response.
Resources