Take Up and Read: Confessions
This current blog series on Reflections is intended to encourage Christians to read more vigorously by providing a beginner's guide to some of the Christian classics in such fields as theology, philosophy, and apologetics. Hopefully, a very brief introduction to these important Christian texts will motivate today's believers, as St. Augustine was called to in his dramatic conversion to Christianity, to "take up and read" (Latin: Tolle lege) these classic books.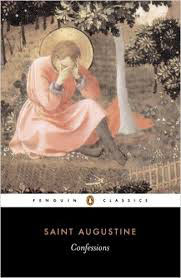 This week's book, Confessions, is by that same St. Augustine and is considered one of the most important and influential texts in the Western world. If you take a course on the great books, this work will rank high on the list.
Why Is This Author Notable?
Augustine of Hippo (AD 354–430) is arguably the most influential Christian thinker outside the New Testament authors. History knows him as a theologian, philosopher, church bishop, and a gifted and tenacious defender of orthodox Christianity. For more about him and his accomplishments, see my article "Christian Thinkers 101: A Crash Course on St. Augustine."
What Is This Book About?
Arguably the most prolific classical author, Augustine wrote more than five million words, with three of his works becoming both Christian and literary classics of Western civilization. Confessions, written about AD 397, is his best known and most popular book. It remains a top seller more than 1,600 years after it was written.
Divided into 13 books, the work chronicles Augustine's intellectual, moral, and spiritual pilgrimage from paganism to Christianity. The title Confessions can be understood in a triple sense: (1) Augustine's candid and contrite confession of sin, (2) his sincere confession of newfound faith, and (3) his thankful confession of the greatness of God.
The content of Confessions may provide the most penetrating spiritual and psychological self-analysis of any work ever penned. Written in the form of a prayer to God (similar to the Psalms), it also serves as thought-provoking devotional literature. Augustine quotes and expounds the Scriptures throughout and suffuses the text with profound theological, philosophical, and apologetic insights.
In what is perhaps the most famous quote from Confessions, Augustine wrote:
Man is one of your creatures, Lord, and his instinct is to praise you. . . . The thought of you stirs him so deeply that he cannot be content unless he praises you, because you made us for yourself and our hearts find no peace until they rest in you.1
The central theme of Confessions is that rest and peace for human beings is found only in God. As creatures made in God's image, humans can only find genuine rest and peace for their souls through salvation in Jesus Christ.
Why Is This Book Worth Reading?
Confessions is broadly recognized as a literary as well as a theological and philosophical masterpiece. It also gave birth to a whole new genre of literature in Western culture—the autobiography—and certainly stands as one of the greatest Christian books ever written. Augustine's famous autobiography significantly influenced great Roman Catholic thinkers such as St. Anselm, St. Thomas Aquinas, and Blaise Pascal, as well as the great Protestant Reformers Martin Luther, Thomas Cranmer, and John Calvin.
While Confessions records Augustine's extraordinary life and spiritual pilgrimage, the book may really be about the human soul's search for God. In reading Confessions, people often feel they are reading about their own search for God. I definitely felt that way when I read it—to me, it is clearly one of the very best books I've ever read and studied. I try to reread it at least once a year.
Resources
Although there are many translations of the work available, I recommend these: Confessions, trans. R. S. Pine-Coffin (New York: Penguin, 1961); The Confessions: Saint Augustine of Hippo, ed. David Vincent Meconi, trans. Maria Boulding (San Francisco: Ignatius, 2012); Confessions, 2nd ed., trans. F. J. Sheed (Indianapolis: Hackett, 2006).
For more about St. Augustine of Hippo and his contributions to historic Christianity, see my articles "Augustine of Hippo (Part 1 of 2): From Pagan, to Cultist, to Skeptic, to Christian Sage," and "Augustine of Hippo (Part 2 of 2): Rightly Dividing the Truth."
Endnotes
Augustine, Confessions, trans. R. S. Pine-Coffin (New York: Penguin, 1961), bk. 1, 21.