Three Scholars Featured in Documentary that Explores Evidence for God's Existence
Filmmaker Michael Ray Lewis set out to help his wife realize that her Christian beliefs were unfounded. In the process of researching to demonstrate his point, he encountered the unexpected.
Raised in a secular home, Michael had never recognized evidence for God. His biggest stumbling block was the same one many people face: "How can religious faith be compatible with the facts of science?" He assumed it could not.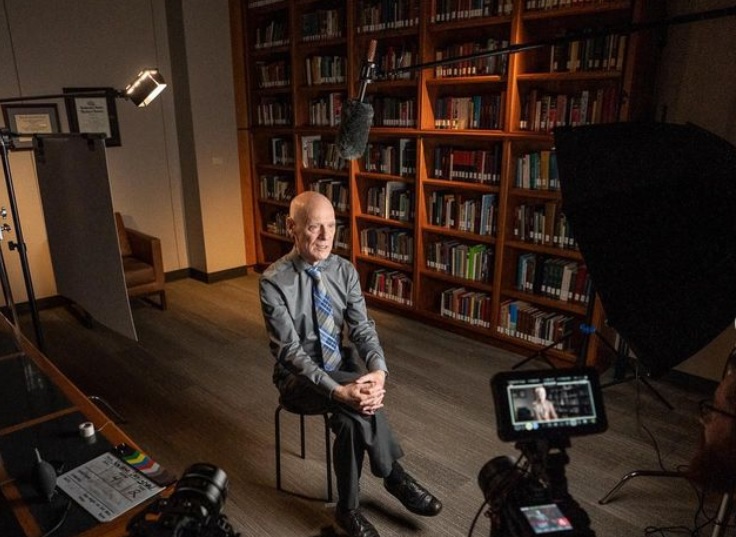 When his wife, who had attended Sunday School as a child, told him she, "felt Jesus calling her back," Michael had no objection to her attending church. He even agreed to go with her one Sunday. After the service, he began to challenge her with tough questions she couldn't answer. He then met a theologian who addressed many of his concerns. Months later, he "happened" to stumble upon a Hugh Ross YouTube video that focused on credible evidence for the events of the Genesis creation days.
"That was just the beginning for me," Michael said. "Reasons to Believe books and conferences played a huge part in my three-year journey to discovering who Christ really is."
Michael has visited the RTB Headquarters twice with his film crew to interview Scholars Fazale Rana, Hugh Ross and Jeff Zweerink for a documentary he's developing called Universe Designed.
The film, which is now in post-production, also features experts, including: Stephen Meyer, Alisa Childers, J. Warner Wallace, Greg Koukl, Frank Turek, Mary Jo Sharp, Allen Parr, Michael Licona, Larry Evans, Derrick Bledsoe, and Travis Dickinson.
He has nearly reached his goal of raising $100,000 to finance the film. There is no release date set, but when it's complete, Michael hopes it will be viewed by many on a popular streaming site.
Watch more trailers and excerpts from the film here.
His goal is for skeptics, as he once was, to see the film and ask hard questions, too. He recognizes that having "blind faith" may be enough for some people, but it certainly isn't for everyone. He's convinced that if anyone asks whether Christianity is based on truth, they'll find the same answers he found.