How Can God Be Everywhere in Space When So Much of Space Is Already Occupied?
Question of the week: How can God be everywhere in space when parts of space are already occupied by other things?
My answer: Several Old Testament passages declare that God indeed is omnipresent. He is everywhere in space and beyond. Perhaps the best-known passages are:
Jeremiah 23:24: "Who can hide in secret places so that I cannot see them?" declares the Lord. "Do not I fill heaven and Earth?"
1 Kings 8:27: "The heavens, even the highest heavens, cannot contain you."
Psalm 139:8–12: "If I go up to the heavens, you are there; if I make my bed in the depths, you are there. If I rise on the wings of the dawn, if I settle on the far side of the sea, even there your hand will guide me, your right hand will hold me fast. If I say, 'Surely the darkness will hide me and the light become night around me,' even the darkness will not be dark to you; the night will shine like the day, for darkness is as light to you."
Even though God is omnipresent, existing everywhere in space and time, he is "beyond our reach" (Job 37:23) and it is impossible for any human to see him (1 Timothy 6:16). God not only fills the entirety of space, he transcends space and time. He is the author of space and time. He existed and functioned before space and time (2 Timothy 1:9; Titus 1:2, Hebrews 11:3). As the Bible declares and the space-time theorems prove, he created the cosmic space-time dimensions.
Referring to God the Father, John 4:24 states that "God is Spirit." Since God is spirit, he cannot be constrained by space and time. Since God is spirit and, thus, capable of existing and operating without a body, he can be everywhere in space without in any way disturbing the parts of space that are already occupied by physical entities.
Many religions teach that God is transcendent; that is, outside of the cosmic space-time dimensions. Other religions teach that God is immanent; that is, manifested everywhere in the material world. Christianity and Judaism stand alone among the world's religions in teaching that God is simultaneously and always both. I explain this biblical paradox in chapters 7 and 8 of my book, Beyond the Cosmos, 3rd edition.1 Anyone can get a free chapter at reasons.org/ross.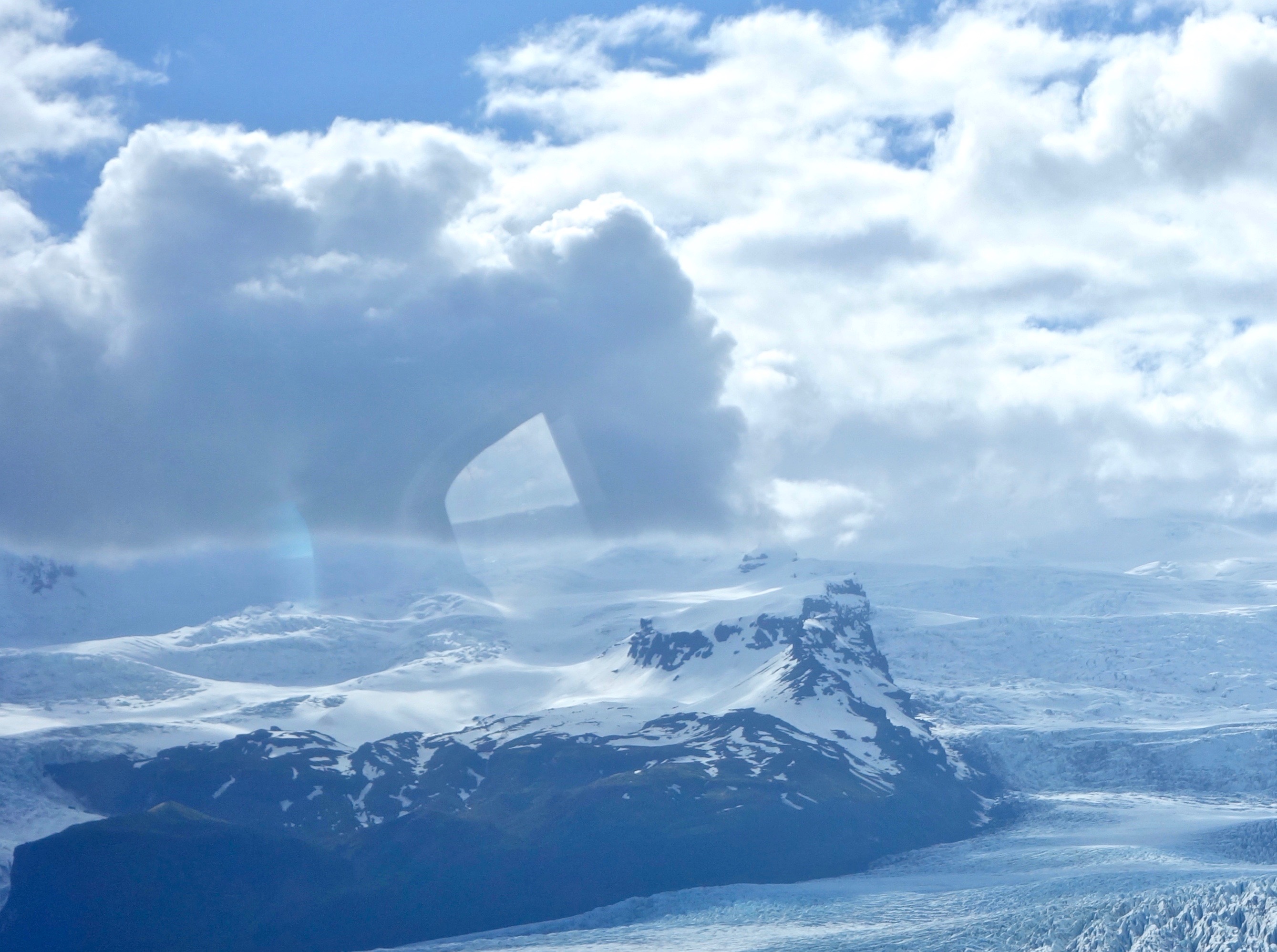 Figure: Doorway to Heaven?
Image credit: Hugh Ross