New Fellows Program Launches
Reasons to Believe (RTB) is in the midst of expanding their robust community of scholar-evangelists.
The ministry now has nearly 150 PhD level members within its active Scholar Community comprised of professionals who are passionate about science-faith issues and bringing the gospel to the STEMM world. This diverse group includes experts in fields ranging from theology and the humanities to earth science and medicine. They participate in monthly live calls with the five scholars on staff and gain new skills through workshops that help them improve their efforts as lay evangelists.
Scholar Community members can also apply to the ministry's Visiting Scholar Program. Once selected, they can visit RTB headquarters for one to two weeks, in person or virtually, and contribute to substantial projects, including creating resources within their respective disciplines. Since the program's inception in 2012, 57 scholars have visited.
And now, the RTB Scholar Community has a new addition: the RTB Fellows Program that launched earlier this year. Similar to fellows programs in many universities, this opportunity offers scholars a more in-depth and long-term experience contributing their skills to the ministry for a contracted period of time.
"This is an extension of the Visiting Scholars Program," said Dr. Fazale Rana, VP of research and apologetics at RTB. "We're inviting people to collaborate with the ministry in their own areas of expertise to a deeper, more impactful level."
The goal is having two to three fellows at once, but for now, the first fellow has been chosen and has started her project. Dr. Cynthia Cheung is translating Navigating Genesis and its study guide into Simplified Chinese. A retired astrophysicist, she has worked for 35 years in various roles for NASA space missions.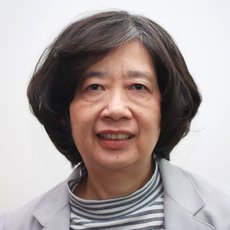 We sat down with Dr. Cheung to ask about her experience as RTB's first fellow:
RTB: How long have you been familiar with Reasons to Believe? What was your relationship with the ministry previously?
Cheung: Not long after I started working for NASA, I came across Hugh Ross's book The Creator and the Cosmos while searching for Sunday school materials in a Christian bookstore (those were the days when we browsed brick and mortar bookstores for the latest offerings instead of searching online!). I was elated because I was an astrophysicist and felt that most books on science and faith issues had not kept up with the latest scientific discoveries. Research was advancing so fast that the "facts" I learned during graduate school were already outdated.
In the subsequent years, I followed RTB's publications but did not participate actively because of my busy schedule, both at work and in ministry. Upon my retirement, I decided to approach RTB and get more involved, mainly because I recognized the lack of good scientific apologetics materials in Chinese and would like to make RTB materials available to this large people group (which is about one-fifth of the world's population). So, I joined as a volunteer apologist, Scholar Community member, visiting scholar, and now, a fellow for the translation work. Before becoming a fellow, I translated several online RTB articles and a chapter of Improbable Planet into Chinese.
RTB: What attracts you to RTB and why did you want to become more deeply involved?
Cheung: I appreciate RTB's adherence to sound biblical doctrine, scientific accuracy, and humility in approaching controversial issues. I've learned a great deal from fellow RTB scholars and classmates in RTB courses. They've helped me articulate the issues clearly since, with my cultural upbringing, I was not "supposed" to speak out and express myself in oral communications, much less to debate controversial issues.
RTB: How has your experience as an RTB fellow been so far? Can you share what translations you're working on?
Cheung: The team has been very supportive in prayer, which is crucial in such a project. They also provide spiritual encouragement and feedback. RTB chapter members also helped locate proofreaders to aid the editorial process.
I'm translating the book Navigating Genesis, along with materials for Chinese Bible studies and fellowship groups. These small groups are quite a phenomenon in North America and worldwide since China became open to the world 30 years ago and an increasing flow of students went abroad to study. They became the foundation of many Chinese-speaking churches.