Touring the Educator's Help Desk
Among other recent improvements to RTB's website is the new Educator's Help Desk. This feature grew from the need for a place on the site for educators. This is an ongoing project that will continue to expand its resource archives.
Educating Educators
While RTB does offer some products for high schoolers (such as the Impact Events devotional series), our strategy is to "educate educators," as Krista Bontrager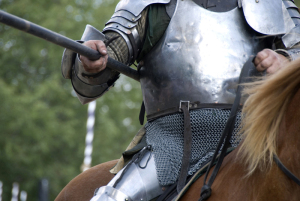 puts it, because they are in the best position to adapt resources to their specific students and situations. As RTB's dean of online learning, Krista describes the Help Desk as "a way for educators of all kinds—whether they are classroom teachers, youth pastors, or homeschooling parents—to be able to access RTB's resources related to education."
I took a little self-guided tour of the Help Desk to see what kinds of tools our educational arm of the ministry is offering. The materials presented include podcasts, videos, articles, and more that cover a range of topics pertinent to science education.
Textbook and curriculum reviews (Christian and secular publications)
Teaching how-to's (how to choose and use curricula, how to teach astronomy, etc.)
Tips and ideas (college choice, research projects, careers in science, etc.)
Science education issues (creation in public schools)
Equipping Students
As a science-faith organization naturally we focus on curriculum and issues relating to science education. However, I think many of the principles and ideas promoted at the Educator's Help Desk apply to other areas of study. For example, in the article "Five Reasons Why Christian Educators Should Address Evolution," Krista (herself a homeschooling mom) explains:
In general, students need to be taught more evolution, not less….We expect teenagers to make complex decisions about sex, drugs, and religion. Surely, we shouldn't shy away from discussing the complexities of evolution with them as well.
Krista points out that these discussions equip students to face challenges to their faith and values once they venture outside the Christian "bubble." And, as she implies, this principle of equipping extends to other issues. Moreover, equipping not only means providing armor against intellectual assaults but also teaching the grace and diplomacy expected of Christ's representatives.
In his book Reasonable Faith, renowned apologist Dr. William Lane Craig emphasizes the vital importance of equipping students intellectually:
If parents are not intellectually engaged with their faith and do not have sound arguments for Christian theism and good answers to their children's questions, then we are in real danger of losing our youth. It's no longer enough to teach our children Bible stories; they need doctrine and apologetics….It's insufficient for youth groups and Sunday school classes to focus on entertainment and simpering devotional thoughts….The time for playing games is past.
Speaking from personal experience, I wish this sort of equipping had been offered both at home and in youth group during my teen years. Don't get me wrong—I have wonderful parents and I cherish the memories I made with my youth group friends. However, I've come to realize that more "doctrine and apologetics" would have helped me overcome the difficulties I experienced in sharing my faith with nonbelievers.
Whether you are a teacher, parent, youth pastor, or student, I hope you'll check out the Educator's Help Desk and put RTB's resources to work for your faith.
— Maureen
Resources: If you have questions about science education, email Krista at [email protected]. Or stop by and say "hi" in person! Krista and other team members will be representing RTB at several homeschool conventions this year. Get the details at https://reasons.org/upcoming-events.
For those interested in digging even deeper, check out the college-accredited courses offered by Reasons Institute.